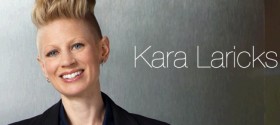 Former fourth-grade schoolteacher Kara Laricks always told her students to be true to themselves. Finally, she took her own advice and pursued a career in fashion, winning NBC's first season of Fashion Star. She designs androgynous clothing for men and women, inspired by her love of menswear and an avant-garde Japanese design aesthetic. Best known for her hoodie scarves and collar-and-ties, Laricks puts a spin on what is deemed traditional women's fashion. She considers her partner Melissa to be her biggest supporter because she encouraged her to make fashion her full-time job.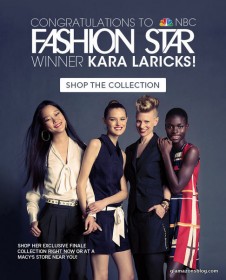 As a member of Gamma Phi Beta International Sorority and as an out lesbian, Laricks is the perfect speaker for challenging gender norms and for bringing together the fraternity and sorority community and the LGBT community (National Coming Out Day, Greek Week, Women's History Month, etc). Plus in addition to speaking, Laricks can also meet with fashion design and art classes.
Bio - http://bit.ly/HQOX6c
Official Website - http://www.karalaricks.com/
Kara on Twitter – http://bit.ly/RR3Xkn
NOW ACCEPTING SPEAKING DATES.  Please contact Campus Pride  by calling 704-277-6710 ext 0 or by email at info@campuspride.org.