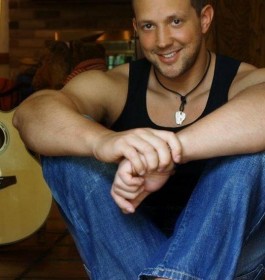 New York City singer/songwriter Justin Utley is quickly gaining momentum as a sought-after national performer and icon within the LGBT community. As an "out" ex-Mormon and survivor of ex-gay therapy, Justin speaks candidly about his life and experiences through his inspiring storytelling and powerful, entertaining music. He is an outspoken personality against the Mormon church's use of conversion therapy, a method Utley endured for two years afterserving a two-year full-time mission for the church. In June 2010, Utley released Stand for Something, a single written to inspire and motivate to take action towards securing LGBT equality in America, ending youth homelessness, and increasing community awareness. The single was nominated by the LGBT Academy Of Recording Arts for 4 OutMusic Awards, including Best Songwriter and Artist of the Year, winning Best Country/Folk Song of the Year.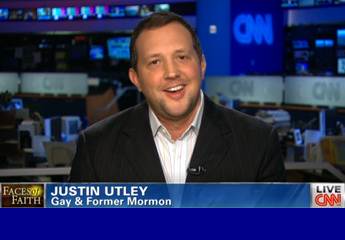 Justin's album "Nothing This Real" was released November 2011 at a sold-out release showcase in New York City, with an online broadcast of over 12,000 viewers. The singer/songwriter has been featured in Pride Festivals worldwide, including Stockholm, New York, Los Angeles, Denver, Atlanta, San Diego, and Las Vegas. Justin was also recently a featured guest and CNN contributor for the CNN "Faces of Faith" segment on the Mormon Church and gays.
In February 2014 more than 20 Democratic and Republican state lawmakers and officials met and listened to LGBT people and their allies share their personal stories of discrimination in Utah. Justin was one who shared his testimony on LGBTQ job and housing discrimination at the Utah Senate hearing.
Official Website 
Justin on YouTube 
NOW ACCEPTING SPEAKING DATES.  Please contact Campus Pride  by calling 704-277-6710 ext 0 or by filling out the form below