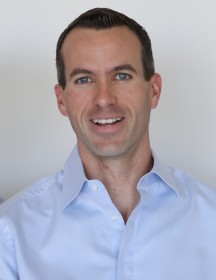 Cyd Zeigler is one of the world's leading experts on LGBT sports issues. As co-founder of Outsports.com, he has written extensively on athletes coming out at all levels of sports and the impact homophobia has on closeted athletes. He's interviewed dozens of straight professional athletes and hundreds of LGBT athletes about key issues in sports. The award-winning journalist is credited with breaking various national stories including the coming out of former professional athletes John Amaechi and Wade Davis, the groundbreaking interview with straight ally and NFL Hall of Famer Michael Irvin, and the first openly transgender college basketball player, Kye Allums.
As the co-founder of the Nike LGBT Sports Coalition, no one has his finger on the pulse of the LGBT sports movement more than Cyd. He is in constant contact with the biggest players in the movement, aware of groundbreaking initiatives weeks and months before they unfold. He serves on the Advisory Board for both GLSEN's Changing the Game and GO! Athletes.
Cyd has appeared on national television on ESPN, CNN, ABC, NBC and TruTV. He's been profiled by the New York times and has been quoted as an LGBT sports expert in Sports Illustrated, NPR, the BBC and the Los Angeles Times, among others. In addition to Outsports.com, he also writes for the Huffington Post and SB Nation. He graduated from Stanford University, where he founded a fraternity, Theta Delta Chi, that thrives today.
Outsports: http://www.outsports.com
Wikipedia: http://en.wikipedia.org/wiki/Cyd_Zeigler,_Jr.
Twitter: https://twitter.com/CydZeigler
NOW ACCEPTING SPEAKING DATES.  Please contact Campus Pride  by calling 704-277-6710 ext 0 or by completing the following form.