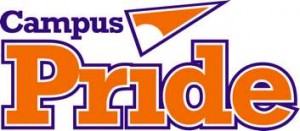 Dear ____________,
It has come to my attention that the UNC Board of Governors is considering whether or not to ban gender-inclusive housing at your Thursday, August 8 and Friday, August 9 meetings. A ban on gender-inclusive housing at UNC system campuses would harm student safety and campus climate statewide. I urge you to consider the experiences of students, alumni and North Carolina residents like myself and support of gender-inclusive housing on college campuses in our state.
[Insert your story here.]
According to Campus Pride's 2010 State of Higher Education for LGBT People, less than 7 percent of institutions of higher education have inclusive nondiscrimination polices with regard to gender identity and expression of transgender students, faculty, and staff. More than a third of all transgender students, faculty and staff experience harassment (39%) and fear for their physical safety (43%), and over half attempt to hide their transgender identity to avoid intimidation and harassment on campus (63%). Additionally, one-third of LGBT students, faculty and staff have seriously considered leaving their campus due to the challenging climate.
Barring a statewide ban, UNC-Chapel Hill would become the first public university in the state to institute a gender-inclusive housing program this fall, following in the footsteps of approximately 100 schools nationwide, including nearly half of Chapel Hill's peer institutions. UNC Charlotte students are also working with administrators to create a plan for gender-inclusive housing on their campus. Instead of supporting these student-led efforts to improve campus climate and student safety, the UNC Board of Governors is threatening to highlight the shortcomings of UNC system universities as they knowingly put transgender and gender non-conforming students in campus housing at risk.
We demand more from the UNC Board of Governors leaders in creating safe campus learning environments. Enough with the excuses. The right thing to do has nothing to do with politics and everything to do with the safety of students on campus.
Sincerely,
[Your Name]