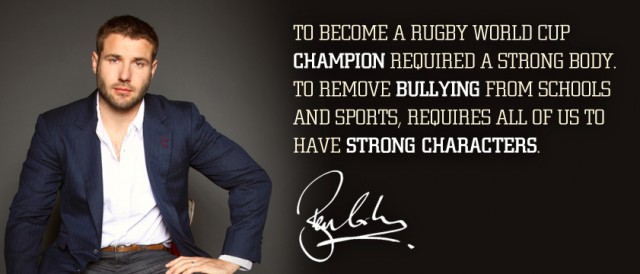 StandUp on Campus
"When we stand up together, we stand up a bit taller." Campus Pride is proud to be a strategic long-term partner standing alongside the Ben Cohen StandUp Foundation, the world's first anti-bullying foundation.
Since 2011, Campus Pride has programmatically worked at colleges and universities on behalf of the StandUp Foundation partnering to build awareness, social justice skills and provide the necessary tools and resources to redefine college sportsmanship and true champions across the country.
In Summer 2011, the StandUp Foundation became a partner supporting Campus Pride's premier Camp Pride summer academy for LGBT and ally colleges students.   The only camp of its kind, the 5-day summer event brings together 70+ college students from campuses across the country to learn valuable leadership, campus organizing, coalition building and social justice values.   A handful of LGBT and ally college athletes also participated in the camp and became part of the inaugural Campus Pride StandUp Ambassadors.
In Fall 2012, the Campus Pride 2012 LGBTQ National College Athlete Report, the most comprehensive research of its kind, reported on the LGBTQ experiences of harassment and discrimination of  nearly 400 current college athletes.  The StandUp Foundation supported the dissemination of this pivotal, ground-breaking research to help inform future programmatic efforts.
How can YOUR CAMPUS or YOU become involved with StandUp on Campus?
Learn more about StandUp on Campus by contacting Campus Pride and visit the Ben Cohen StandUp Foundation online at www.StandUpFoundation.com.