Oct 8 2013 in Lambda 10 Project, Leadership, News & Updates, Press Releases, Transgender by CampusPride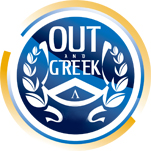 Now you can submit workshops for the Call for Programs for the 2014 Out & Greek LGBT & Ally Fraternity & Sorority Leadership Conference in tandem with the Association of Fraternal Leadership Values 2014 Conference. The Out & Greek conference provides intentional programming for members of our LGBT and ally community and the opportunity to submit a program proposal is now available online. The conference takes place from April 10-13, 2014 in San Diego, California.
The Out & Greek Conference cannot be possible without YOU! We need student leaders, campus-based professionals, we need headquarters staff members, we need professional speakers, and we need fraternity/sorority advocates. We need all of you to contribute to the educational experience at Out & Greek. Please submit your workshop today.