Nov 27 2013 in Advisor Bootcamp, Camp Pride, Campus Pride Advisory Board, Campus Pride Summer Leadership Camp 2010, Campus Pride Summer Leadership Camp 2011, Campus Pride Summer Leadership Camp 2012, News & Updates, Press Releases, Shane L. Windmeyer, Shane Windmeyer, Student Leader Network by CampusPride
$10,000 sponsorship encourages others to double donations to Campus Pride during #GivingTuesday next week on Tuesday, Dec 3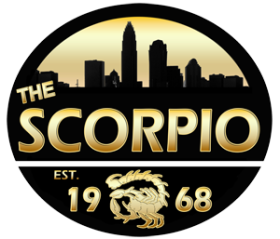 Campus Pride announced today that The Scorpio/Von Entertainment, located at 2301 Freedom Drive in Charlotte, NC, has become a national sponsor supporting LGBTQ youth with a $10,000 sponsorship.   The contribution comes on the heels of Campus Pride's annual fundraiser  #GivingTuesday/Show Your Campus Pride Day next week on Tuesday, Dec 3, 2013.
"Campus Pride is grateful to The Scorpio/Von Entertainment and its owner Donald O'Shields for all their support to LGBTQ youth with this sponsorship gift. The Scorpio has always been a positive force locally in Charlotte and this sponsorship only reinforces their actions to make the future better for LGBTQ youth. Campus Pride sincerely appreciates this gift to support our work," Shane Windmeyer, Executive Director of Campus Pride, said.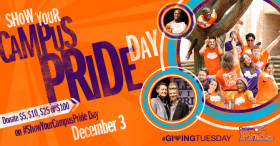 The Scorpio was founded in 1968 and is the oldest and largest LGBT bar & dance club in the Carolinas. In part the gift was made prior to #GivingTuesday to encourage other individuals and businesses to give back this Holiday Season – whether it be $5, $10, $50, $100, $500 or more.
#GivingTuesday is Tuesday, Dec 3 and is a counter narrative to Black Friday and Cyber Monday because it reminds us of the spirit of the holiday giving season. Campus Pride has developed the "Show Your Campus Pride Day" campaign in tandem with #GivingTuesday as a way for LGBTQ youth to share the value of the work Campus Pride does throughout the country.
"Giving back, no matter how we do it, that's what the Holiday Season is all about," said Windmeyer. "LGBTQ youth need our support and Campus Pride is touching hundreds of thousands of youth annually. Donations of any size for #GivingTuesday allow us to do even more."
To listen to the #GivingTuesday/Show Your Campus Pride videos, go to YouTube.com/CampusPride.   To learn more about becoming a National Sponsor of Campus Pride, please email info@campuspride.org or call 704-277-6710.  To make a donation, go to CampusPride.org/Donate