Apr 17 2014 in Campus Pride, Leadership, News & Updates, Press Releases, Q Research Institute for Higher Education by CampusPride
How are LGBT college alumni philanthropic? Where do LGBT alums give their time and money?  How does sexual orientation and gender identity affect personal giving?  Now we can find out.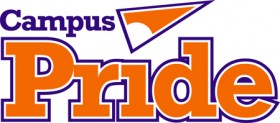 Campus Pride is proud to support Dr. Jason C. Garvey at University of Alabama and Dr. Noah D. Drezner at University of Maryland in conducting The National Lesbian, Gay, Bisexual, and Transgender Alumni Survey. The research is in collaboration with Campus Pride and the Q Research Institute for Higher Education.
Data collection for the survey ends on April 25, 2014. The electronic survey is administered online and takes approximately 10 minutes to complete. This survey contains questions about your undergraduate experiences, alumni experiences, and philanthropy behaviors and attitudes.
The national study investigate the philanthropic behaviors and attitudes of lesbian, gay, bisexual, transgender, and queer undergraduate alumni from four-year higher education institutions. The intended study population includes individuals who identify as LGBTQ or another non-normative sexual or gender identity. Findings from this national study will help higher education institutions recruit and retain a vibrant LGBTQ alumni community through engagement and solicitation strategies that better resonate with LGBTQ communities. Most centrally, this study will provide a forum for LGBTQ alumni to be heard and recognized, leading to a more healthy and productive relationship with their alma maters.

For more information about the survey please visit https://www.facebook.com/LGBTAlumni or follow us on Twitter @LGBTAlumni

Campus Pride is the leading national educational organization for LGBTQ and ally college students and campus groups building future leaders and safer, more LGBTQ-friendly colleges and universities. The organization provides resources and services to thousands of college students and nearly 1400 campuses annually. Learn more online at CampusPride.org.