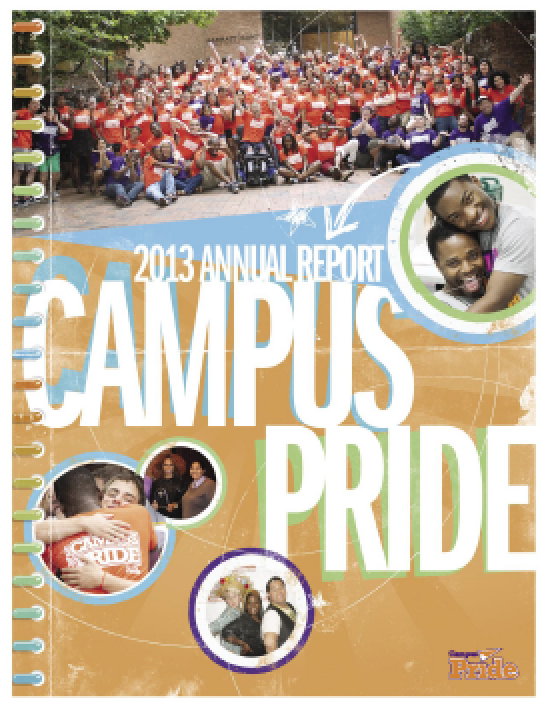 Learn about Campus Pride and our annual budget expenditures. For your convenience, the Campus Pride Form 990s are provided as annual tax documents and are a part of public record. If the Form 990 is locked, the passcode is Fed ID #141969456.
2013 Campus Pride Annual Report
2012 Campus Pride Annual Report
Campus Pride is a 501(c)3 tax-exempt organization. IRS tax identification number is 14-1969456. Your gift is tax-deductible to the extent allowed by law.